<!— PENCIL PUSHDOWN AD TAG —>
New technology makes it easier to turn your old clutter into cold hard cash
Susan Kim, Stephanie Graham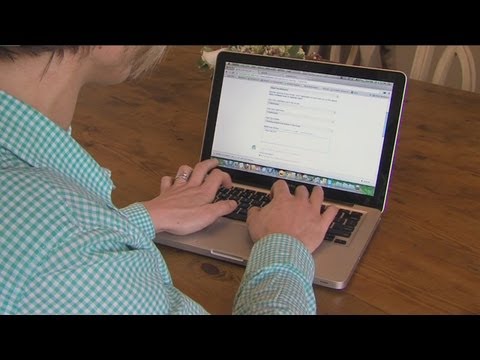 video
CREATED May. 24, 2013
Carly Fauth does her spring cleaning online.
"I purge clothes, electronics, anything we're not using," she explains.
These days, new websites allow you to turn your trash into cash. Kyle Taylor with thepennyhoarder.com explains, "A ton of different sites have popped up, to help consumers not only get rid of their unwanted stuff, but help you make a little bit extra cash."
Unlike Craigslist or eBay where you have to find a buyer for your stuff , many of these sites act like a middleman, paying you up front first and selling your goods later.
"So it makes it really easy because you get a cash offer right away," Taylor says.
Got a closet full of clothes your kids have outgrown? 'Thredup' will take it off your hands and hand you cash in return. CEO James Reinhart explains, "we send you the bag, you stuff the bag with all your outgoing stuff and you simply put it on your door and we come and pick it up."
Or maybe you're ready to redecorate. Chairish.com acts as a virtual showroom for your used furniture. Once it sells, they send shippers to your door to take it away.
"If you're fearful of dealing with somebody on Craigslist, this cuts out that process," Taylor says.
There's also used instrument sites you can use once your kids' old sax plays its swan song.
"They're re-selling instruments all over the world, and so they're going to be buying a much greater variety," Taylor explains.
If you have electronics to sell, you might try 'ecoATM', an actual kiosk that will take your old electronics on the spot, and give you instant cash.
Of course with the convenience there is a cost, with each site taking a cut. Taylor warns, "You're paying a lot more in commissions than you would with a site like Craigslist."
But Carly says for her, it's worth paying a little extra to get it all off her hands. "Just finding a way to get rid of stuff and make money at the same time, it's just…to me it's a great feeling."
Experts say the pay out you get from these sites can vary widely, and consumers should shop around for the best offers for their goods. While commissions may be higher than just selling directly on Craigslist or eBay, they tend to be less than some brick and mortar consignment shops.

Latest Special Assignments