<!— PENCIL PUSHDOWN AD TAG —>
Mother who witnessed son's murder speaks for the first time
Jermont Terry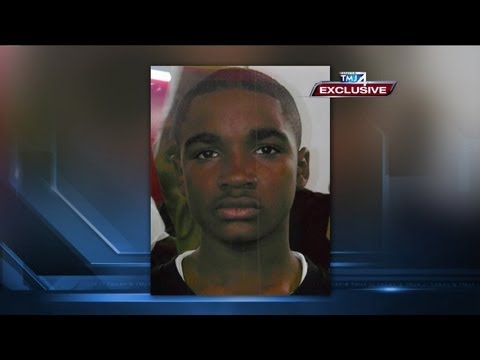 video
CREATED May. 30, 2013 - UPDATED: May. 30, 2013
MILWAUKEE - The pain of losing a child is difficult for any parent. Patricia Larry lost her son on May 31, 2012.
The mother watched the murder of her son, Darius Simmons. For the first time since moving away from the Milwaukee neighborhood of 18th and Arrow, Larry returned to talk about what she witnessed.
She told TODAY'S TMJ4 everyday she replays the horrific scene of stepping onto her front porch, where she said she saw her neighbor pointing a gun at her 13 year-old son.
"I'm pleading with him telling him to get that gun off my child," said Larry.
Jonathan Spooner told police he thought Simmons broke into his house days earlier.
"He told me I better call 911 and he told Darius to put his hands up and he's going to teach him not to steal," said Larry.
She said Simmons had the look of fear on his face, then she claimed Spooner fired the first of several shots at close range.
"He shot and Darius screamed," explained a sobbing Larry. "Darius then turned to run and Spooner kept on shooting him."
Darius collapsed across the street, and Larry said Spooner's gun jammed.
"I believe if that gun wasn't jammed he would have killed me and my other son," said Larry.
Spooner, now 76 years old, is charged with first-degree murder. His trial is scheduled for July. The defense will try to prove he's not guilty by reason of insanity.
Larry said Spooner knew what he was doing that day. This mother also believed Milwaukee Police were wrong in how they handled the original investigation. The department came under fire when detectives kept Larry in squad car for hours and kept her from going to hospital to be by her dying son's side.
As she waits on justice, Larry still has one question for the accused: "How can you lay down and sleep knowing you have murdered an innocent child? You murdered, Darius Simmons my son," said Larry.
Larry said everyday she prays that she can someday forgive Spooner.