<!— PENCIL PUSHDOWN AD TAG —>
Family grieves loss of mother killed in Sikh Temple massacre
WTMJ News Team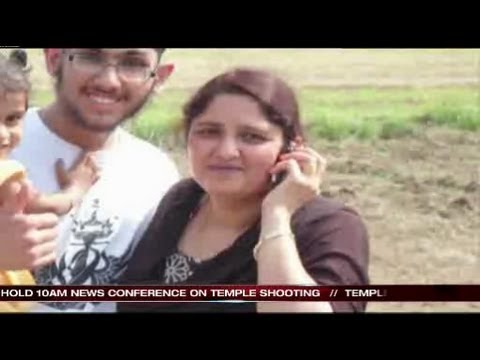 video
CREATED Aug. 8, 2012
OAK CREEK - Many Sikh believers have been asking when they can return to their temple in Oak Creek after the shootings there this past Sunday.

When they finally do return, one thing each of the six victims will have in common will be a family grieving for them.

Reality is sinking in for Kamal Saini.

His mother was murdered in her sacred place of worship.

"She was just getting up. She was shot in the back," said Saini.

"She collapsed there. She didn't have a chance. They said she was dead on the spot."

Paramjit Kaur was 41-years-old, one of six victims who Wade Page is suspected of shooting and killing. Three other people were critically injured.

"I called her a few times, and she didn't answer her phone," explained Saini.

"I went to the scene and they had every road blocked off, and they wouldn't let us through."

He went down there and tried looking for his mother in a crowd of chaos.

"I had an idea that she didn't make it, but just didn't want to believe it."

Now, Saini and his younger brother are coping with loss and holding onto memories of their beloved mother.

"She was a good woman," Saini said through tears. "She was a great mom. She lived for us. She worked for us. Anything she did, it was for us."