What You Need to Know to Vote By Mail
Jessica Flores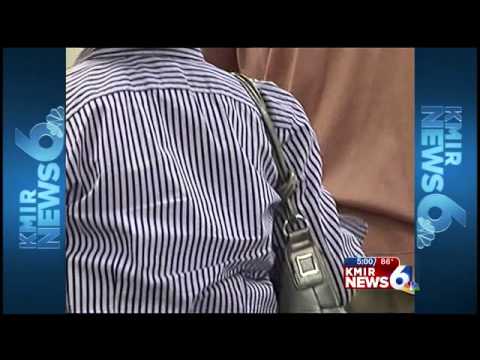 video
Photo: Video by kmir6.com
CREATED Oct. 23, 2012
RIVERSIDE COUNTY- Thousands of voters across the county are now sending in their votes this election through the mail. But could confusing postage requirements leave your vote uncounted?
Nearly a million Riverside County voters will cast their ballot this election and half of all those voters will vote by mail.
But voting by mail this year will cost you 20 cents more.
US Postal Service officials say Riverside County ballots need two stamps, or 65 cents postage.
However, voters living in mail precinct areas--- who received pink ballot envelopes-- do not need to send in postage. Those voters have no physical polling place to vote, so the county pays for their postage.
For everyone else, the county registrar says they added an insert to ballots explaining the extra postage. If you didn't catch the insert and already sent your ballot in with just one stamp, don't worry. The U.S. Postal Service will send ballots with insufficient postage to the Riverside County Registrar and work out the costs with them later.
Voters can also skip sending ballots through the mail and take it straight to the polls. Voters can also drop ballots off at the Registrar of Voters or at the drop off box in front of the building. Either way, votes need to be in before 8PM election day.
Check out more locations where you can drop off your ballot here:
View Vote-by-Mail Ballot Drop Off Locations in a larger map https://maps.google.com/maps/ms?msid=205154423851147003427.000456f3b2387c8050c60&msa=0
Here's information from the Riverside Registrar about early polling places:
Early voting is available Oct. 26 through Oct. 28 from 10 a.m. to 5 p.m. at the Galleria at Tyler in Riverside on the first floor in front of Forever 21, the Westfield Palm Desert on the first floor in front of the Macy's Furniture Gallery, and The Promenade in Temecula on the first floor in front of the Macy's Women's Store (entry wing).
Early voting also is available leading up to Election Day at the Registrar of Voters' office, Monday through Friday (excluding holidays) from 8 a.m. to 5 p.m.; onSaturday (Oct. 27) and on Nov. 3 from 10 a.m. to 5 p.m. The registrar's office, 2724 Gateway Drive in Riverside, is open on Election Day from 7 a.m. to 8 p.m.
Registered voters may attend any of the early voting sites and either drop off a vote-by-mail ballot or vote on an electronic voting unit.
Early voting provides access to voters unable to make it to the polls on Election Day and those who would like their vote to be among the first counted and reported on Election Night. Voters are encouraged to cast their ballot as soon as possible so that it can be included in the first Election Night results posted shortly after 8 p.m.