Palm Desert Golf Cart Parade
Ben Schenk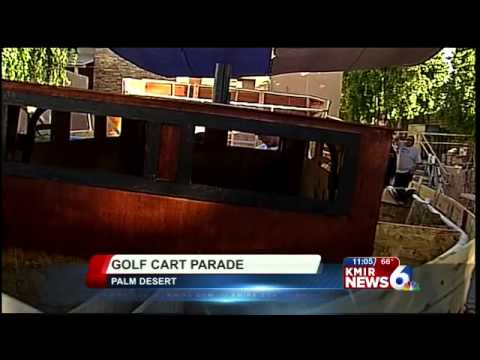 video
Photo: Video by kmir6.com
CREATED Oct. 22, 2012
PALM DESERT - A replica of the famous Mayflower is coming to Palm Desert.
The elaborate float is under construction at Desert Arc. The group hopes to earn top honors again at the Palm Desert Golf Cart Parade. Their Maylfower replica is one of about 100 entries, including 60 floats that will glide down El Paseo this Sunday.
This year's theme is American pride. The parade kicks off at 1 p.m. with a military fly-by.