Clean Water Still a Problem For Duroville
Jessica Flores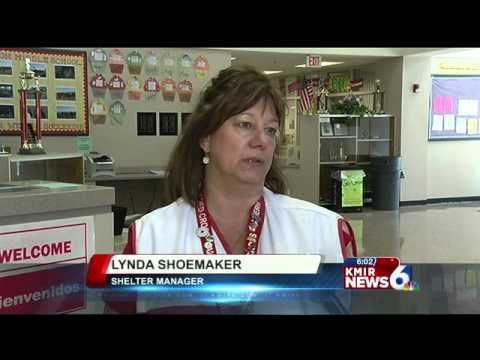 video
Photo: Video by kmir6.com
CREATED Sep. 17, 2012
THERMAL/MECCA- The recovery continues in the East Valley after last week's flooding forced dozens of residents from their home.
The flood waters have mostly dried at Duroville Mobile Home Park, but for residents of the Thermal community, the problem is now about getting water.
"I'm preoccupied with getting water," said Antionia--who prefers we do not use her last name--as she tows a large jug back and forth to the temporary water supply at the park.
Resident's can't drink or use the water from their homes because the severe rains flooded a nearby sewage pond and possibly contaminated the park's water supply.
"We are waiting for the department of health to tell us that the water is good to consume," said Manuel Marroquin, the park's foreman.
After flooding pounded the park, it prompted a voluntary evacuation for the nearly 900 residents that live there. Residents are still seeking refuge at the American Red Cross shelter set up at Desert Mirage High School.
"We are feeding them three meals a day and providing them comfort and a places to sleep," said Lynda Shoemaker, the shelter manager.
About 150 Duroville residents have received meals at the shelter and about 30 people are still sleeping overnight. But workers in the Duroville office say immigration officers are patrolling the area more than usual and could be keeping residents from seeking help.
"I think they are scared," said Marroquin.
American Red Cross workers say they'll continue keeping the shelter open until water in the park is declared safe. Health officials are performing the last tests on the water and should know tomorrow if the water is safe. Until it is, local leaders including Congresswoman Mary Bono Mack have urged Homeland Security to ensure the safety of those residents trying to get aid.