Local Woman Receives National Honors
Jessica Flores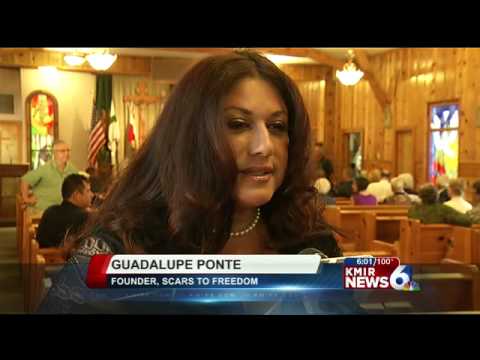 video
Photo: Video by kmir6.com
CREATED Sep. 15, 2012
PALM DESERT- Guadalupe Ponte is no ordinary woman. Over the past several years she's donated countless hours to a cause that's now gaining her recognition at home and from the White House.
"'I'm deeply moved, because I've worked so hard to get this charity up and help out soldiers," said Ponte.
Ponte's organization--- Scars to Freedom---removes wounded soldier's scars for free. Her work earned her the President's Volunteer Service Award-- an award given to individuals who've dedicated hundreds of hours to serving others. The city of Palm Desert is honoring her by naming September 15th, 2012 Guadalupe Ponte Day. She also is receiving an award from a religions charity organization, The Order of St. Lazarus of Jerusalem.
But for Ponte the recognition isn't just about her, it's about continuing the work she says so many soldiers coming home need.
"It will help so many of our soldiers out there that know about our charity and will here it now, so it's just amazing," she said.