Transportation Director Accused Of Embezzlement
Thalia Hayden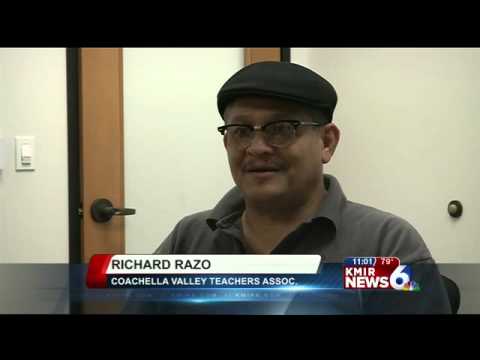 video
Photo: Video by kmir6.com
CREATED Sep. 14, 2012
THERMAL - A jury is now deliberating the case against the Coachella Valley Unified School District's Transportation Director, who is accused of embezzlement and misappropriation of funds. Police say 56-year-old Raul Lopez stole hundreds of thousands of district dollars, over the course of four years. Lopez was put on administrative leave in 2007, and was eventually arrested. Now, his fate is in the hands of the jurors.
More than 200-thousand dollars of the Coachella Valley Unified School Districts funds went missing between 2003 and 2007. They were dollars supposed to be spent fixing up busses. Police say the former head of CVUSD'S transportation department, Raul Lopez authorized thousands of dollars worth of vehicle repairs, but was instead pocketing the money. In fact, experts who testified in court say many of the busses Lopez claimed needed repair, were perfectly fine, and never out of service.
Lopez worked for the district for 25 years. He's now facing 27 felony counts, including misappropriation of funds and embezzlement. We should know if the jury finds him guilty some time next week, and of course we'll keep you updated.