Locals Arrested for Elaborate Ponzi Scheme
Adrianna Weingold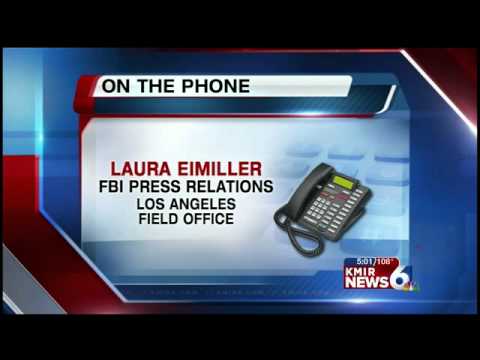 video
Photo: Video by kmir6.com
CREATED Sep. 14, 2012
PALM SPRINGS--The FBI has tracked down three fugitives right here in the Coachella Valley wanted in Detroit for an elaborate ponzi scheme. The investment fraud cost hundreds of people more than $25 million dollars.
Rancho Mirage couple Ronald and Bonnie Brito were arrested during a traffic stop in Cathedral City.
Police didn't release any information when they arrested the Brito's back in August because there was still a third fugitive on the loose. The wanted man, Thomas Moore, was arrested at his residence in Palm Springs about a week ago.
"The 3 defendants as well as 2 additional defendants arrested elsewhere are charged in connection with a ponzi scheme and a ponzi scheme is where investors are paid with new investor money that lends credibility to any given scheme," said FBI Spokesperson, Laura Eimiller.
The 64 count indictment alleges the three promised investors big returns on minerals extracted from a gold mine in Arizona operating under the guise of fake investment businesses including Infinity Trading, LLC; Getmoni.com; and PJM.
The investment scheme began 7 years ago, now 500 investors turned victims--from Detroit to possibly right here in the Coachella Valley are out roughly $25 million dollars.
The case is being tried in Michigan, but the FBI, Palm Springs and Cathedral City Police are continuing to investigate the financial scheme.