Strange Object in the Sky Startles Valley Residents
Adrianna Weingold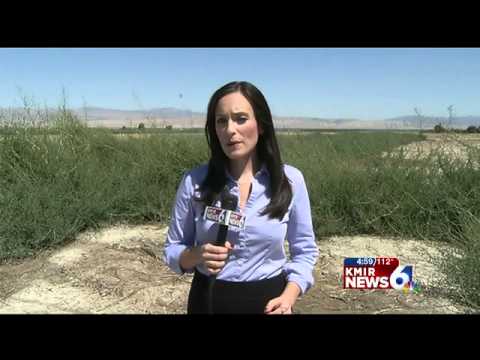 video
Photo: Video by kmir6.com
CREATED Sep. 13, 2012
PALM DESERT--If you were up early Thursday morning you may have seen something strange in the sky. Our newsroom was flooded with emails and calls. Was it a plane? A UFO?
"It looks like a rocket in the air," Cathedral City resident Gary Scully said.
There was something strange in the sky Thursday morning. Cathedral City resident Gary Scully captured cell phone video of the cloud-like formation while driving through Arizona.
"You'll notice it's now starting to dip down," Scully said.
More viewer photos show a curious cloud, forming around six in the morning.
"The clouds are shaped weird and we don't even know if they're clouds and you could see some colors, it's like rainbow-ish," said Thermal resident Nayelli Galarza.
People from across the southwest, from Los Angeles to Yuma, reported seeing the strange cloud. Turns out it was actually a contrail from a Juno missile.
"When something like that goes to that high of an altitude and its that particular time of the day, the sunlight coming up reflects on the crystalization of the contrail and the condensation and it creates these different colors people are seeing in the contrail and then you have the winds that kind of move it around so it looks like this amazing kind of northern lights show," said Cammy Montoya, Public Affairs Specialist for the White Sands Missile Range.
The Army was testing the Patriot Advanced Capability 3 or PAC-3 missile using the Juno missile as a target. It's the 14th test of its kind fired from Fort Wingate, near Gallup New Mexico, since 1998.
Atmospheric conditions this time around made the contrail more visible and colorful.
"This morning I woke up and some people were tweeting 'oh I saw a UFO this morning' and then the missile, I heard about it too," Galarza said.
While the army is confirming it was a missile that caused the contrail, many people who saw it say the experience was out of this world.
--Adrianna Weingold
aweingold@kmir6.com