Food For Flood Victims
Thalia Hayden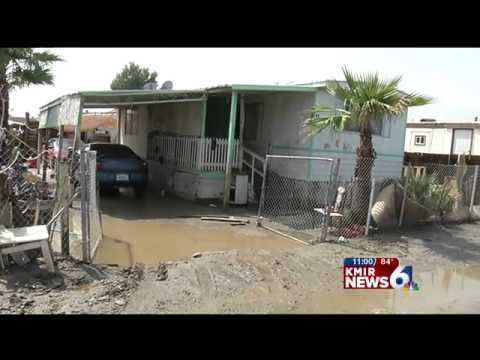 video
Photo: Video by kmir6.com
CREATED Sep. 12, 2012
MECCA-- Riverside County has declared a local state of emergency in the east valley after severe flooding sent water rushing into homes. Hazardous conditions have forced several families into shelters.
The people hit the hardest by this storm, are those already living in poverty. They are the people in our community who are least able to withstand something like this.
Freddy Rieger is the Executive Chef at the Fantasy Springs Casino in Indio, and says preparing this meal is the least his staff can do for the victims of the floods.
"For the Red Cross we put together a nice bbq dinner. Our tribe has got the biggest hearts in the world- they don't say no to any good cause like this. We have chicken, mac and cheese, spare ribs, mash potatoes, veggies, and cookies," says Chef Rieger.
So thanks to the American Red Cross, nearly 100 families were treated to the free dinner. It was served at a makeshift shelter in Mecca.
But Red Cross Volunteers says they still need donations from the community, whether it be food, water or money.
At tonight's council meeting at the Mecca Community Library, city leaders addressed residents, and assured displaced families that bottled water, food, and shelter will continue to be supplied until the Environmental Protection Agency says the water is safe again.