Heavy Rain Floods Mecca Streets, Again
Angela Monroe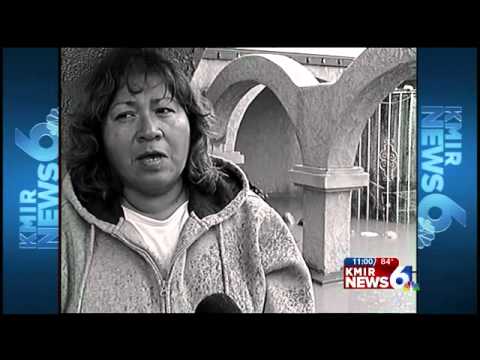 video
Photo: Video by kmir6.com
CREATED Sep. 11, 2012
People are still working to clean up the mess after another storm wreaks havoc on the valley.
Several inches of rain flooded Mecca, Thermal and other parts of the eastern valley.

When it rains in Mecca, it floods.
But Riverside County has been working on new roads, sidewalks and gutters to ease the flooding.
We asked residents if that road work helped.
Mecca resident, Martha Manangan, shows us a small lake that still sits right by the side of her property.
She woke up at 3AM to the rushing floodwaters.
"When I came out and saw the water it was almost coming in the house, and it got again inside the garage," said Martha.
Her family started scooping up water, trying to stop the water's flow.
Up the road, Mecca resident, Veni, spent the day cleaning up her yard.
"Yes, I was very scared because I thought the water was going to go into my house another time like two years ago it did go in the house," said Veni.
We interviewed Martha when her block flooded in 2010, and then again in 2011 and now almost exactly a year later.
We asked if it is getting any better since the repairs with streets and gutters
"Well, to be honest, I thought it was going to be better because they did the drain and everything, but it's the same," said Martha.
We spoke with Riverside County Supervisor John Benoit as he was on his way to Mecca to see the damage.
"Mecca sits in an unfortunate geographic location, it occasionally gets huge downpours, they are very rare and they come all at one time, no amount of work can spare them from that," said Benoit.
But the supervisor says the 12 million dollars worth of roads, gutters and sidewalks have made a big difference.
"There's many many blocks of streets with curbs and gutters that are obviously passable now, just a few hours after the rain, it would have been a muddy mess for several days years gone by," said Benoit.
Either way this heavy rain in Mecca is one storm residents won't soon forget.
Supervisor Benoit said road construction work is expected to resume on Hammond Road in Mecca in a week or two.