Politics Heats Up in the Valley
Jessica Flores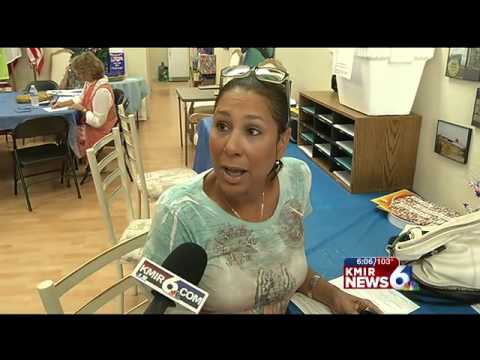 video
Photo: Video by kmir6.com
CREATED Sep. 8, 2012
COACHELLA VALLEY- The conventions mark the last leg of the race in what has seemed like a lengthy campaign season. Now it's less than two months to go before voters head to the polls and that means the political debate is heating up all around us.
"We are very excited after the convention and a lot of people showing up, so we are doing a lot of phone calls," said Marcia Nacinovich, from Cathedral City, who is leading phone banks at the Desert's Democratic headquarters.
Volunteers are calling swing states, trying to convince undecided voters to give President Obama four more years.
"I'm still hopeful and just hoping that he is going to be reelected because the alternative is not good," said Chase Berke of Palm Springs, who was making calls Saturday afternoon.
Still, many voters in the valley say Mitt Romney convinced them that he's the better candidate to fix the economy.
"We have to pull in our horns a little bit and not only quit spending but we're all going to suffer a little bit to get it so our grandkids don't pay $50,000 a year for every time one of them is born," said Palm Desert Daryl Kent.
The next big political events are the presidential debates and the first is just a few weeks away on October 3, which will focus on domestic policy.
Jessica Flores, KMIR6 News