Dove Hunters Causing Problems in Santa Rosa Community
Jaffa King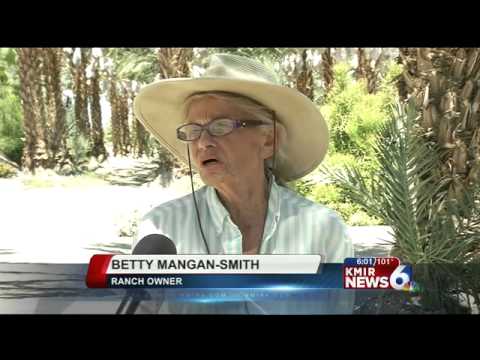 video
Photo: Video by kmir6.com
CREATED Sep. 1, 2012
SANTA ROSA - Saturday marked the beginning of early dove hunting season here in California.
One valley homeowner called KMIR6 to investigate after she woke up to hunters shooting into her property.
"5 a.m. blasts right up out of your bed, you thought you were in the Afghanistan war."
83 year old Betty Mangan-Smith owns a horse ranch just outside La Quinta in the Santa Rosa community along Avenue 54. She awoke to hunters shooting just outside her bedroom window, terrifying her dogs and horses.
"It made all our animals tremble," said Betty
Ranch owners in the area say they saw dozens of hunters camped out along the street and shooting too close to their property.
Despite no trespassing signs, people living in the area say hunters are using empty fields to shoot dove and quail just yards away from near-by homes.
Betty says the hunters are also shooting into agricultural fields, destroying the crops.
"Figs can be shot at and nobody wants to bit into a fig with gunshot in it."
Betty has a stern message for the hunters.
"How would you like us to come to your place and shoot outside your bedroom window and wake you up when its a Saturday morning and you could sleep."
The California Department of Fish and Game say even if you have a hunting license you cannot enter or shoot on private property without permission. It is also unlawful to shoot any firearm or other deadly weapon within 150 yards of any occupied home, building or barn.
"I just wish you people would move further out and go after bigger birds so you can feed your family without speeding all the gas, all your time, all your efforts. It is just a beer party out there, I don't know, but you do."
The Department of Fish and Game says it is unlawful to hunt while intoxicated. They also added it is illegal to shoot from or upon a public road or highway.