Coachella Valley Students Head Back to School
Jessica Flores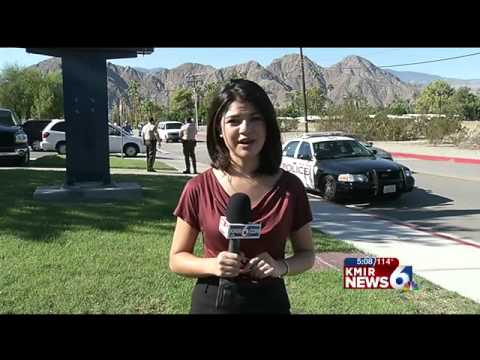 video
Photo: Video by kmir6.com
CREATED Aug. 27, 2012
COACHELLA VALLEY- It's back to school for thousands of students in the Coachella Valley and police are out guiding traffic as it picks up around schools.
"We want to remind the public and parents to please obey traffic laws when dropping off or picking up your children, make sure you don't drive over the speed limit, which is 25 miles per hour around the school zones," said Crpl Angel Ramos, he added, "Ensure that your children use a cross walk and don't run across the street."
Besides safety, the budget is also on the forefront of minds at schools across the valley. Desert Sands Unified School District officials are hoping the governor's ballot initiative passes this November, which would pump funds into schools and help avoid more layoffs.
"We want to be able to give the best education to the students so we need the governors initiative to pass," said Desert Sands Unified School District Assistant Superintendent Sherry Johnstone.
Jessica Flores, KMIR6 News.