Avoid the 30: Crackdown on Drunk Drivers
Angela Monroe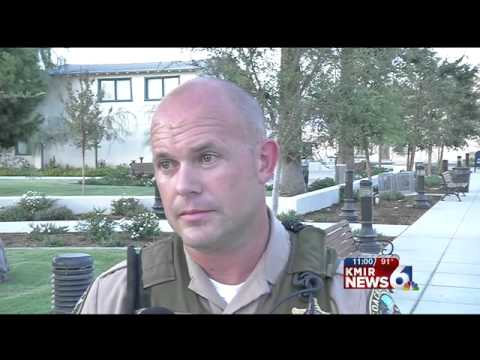 video
Photo: Video by kmir6.com
CREATED Aug. 20, 2012
Thirty law enforcement agencies from across Riverside County unite in an effort to get drunk drivers off the road.
Police will be out in full force for the next two weeks looking for impaired drivers.
The Riverside County Avoid the 30 DUI Task Force joins agencies across the state enforcing the "Drive Sober or Get Pulled Over" campaign that started last weekend.

Right now more officers are driving the streets of Coachella, looking for drunk drivers.
"It's good that way people also maybe put a limit on themselves, not drink as much, and if they do, stay home or call a designated driver," said Coachella resident, Ruth Higgins.
Officers have a message for people thinking about going out to drink.
"To have a plan in mind, have a friend they can call, have money in their pocket for a taxi cab, and to designate a driver that's the most important things," said Sgt. Kenneth Reichle with the Riverside County Sheriff's Department.
In 2010, nearly 800 people died in California in DUI-related crashes.
"One drink is too many drinks to get on the road," said Sgt. Reichle.
There will be more checkpoints throughout Riverside County.
In the Coachella Valley on Saturday, police will have a checkpoint in Palm Desert.
And Labor Day weekend, there will be checkpoints in Palm Desert, Palm Springs and Coachella.
"High visibility patrol has shown to reduce driving impaired by 20 percent, just by the officers being on the street, conducting traffic enforcement stops and red blue lights will deter drivers from making the decision to drive impaired," said Sgt. Reichle.
And many more officers will be on the road for nightly DUI patrols.
"What that does is actually two things, we go out and look for impaired drivers, but it also sends a message to the community that there's more officers on the street, which helps prevent drunk drivers," said Sgt. Reichle.
And Coachella resident, Ruth Higgins, says having more officers on the streets is a good thing.
"There's people that go out late at night for walks, they're out on their bikes, and it's better when there's more safety," said Higgins.
Officers say driving impaired can not only be deadly but costly, if found guilty a driver could face jail time, will lose their license and pay hefty fines.