Residents Fed Up With I-10 Trash
Jessica Flores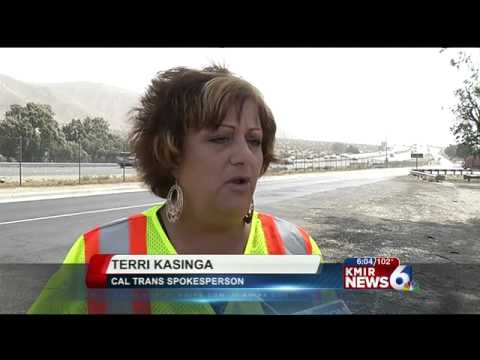 video
Photo: Video by kmir6.com
CREATED Aug. 18, 2012
COACHELLA VALLEY- Among the sites along the I-10 highway in the Coachella Valley, are ripped tires, cardboard boxes, and plastic bags.
"A lot of these things you could practically mark. They've been there for months. And, it's not getting better, it's getting worse," said Rene Hickey of Desert Hot Springs.
Hickey drives through Interstate 10 to get to work every day, and while trash may be easy for her to spot, it's clean up crews she can't seem to ever come across.
"If I were to put myself in a visitors shoes, I would wonder who is in charge of cleaning this up," said Hickey.
Caltrans is responsible for maintaining the highways, and officials at the agency say they've heard the complaints from residents before.
"We ask them to be reasonable about their expectations and realize that we are in a difficult budget situation," said Terri Kasinga, spokesperson for Caltrans.
Since the Caltrans budget went south in 2007, there's fewer cleanup crews. Now only ten people are picking up trash in the Coachella Valley. Still the costs of highway cleanup in the desert is nearly half a million dollars.
"We are always going to have litter and we are always going to have graffitti, so we are going to be out here and try to keep up with it. But as far as it every being completely gone, I don't think we will ever see that," said Kasinga.
Caltrans invites the public to help them keep the highway clean. Learn more about that program at http://adopt-a-highway.dot.ca.gov/.
-Jessica Flores, KMIR6