Buck Fire Update
Ben Schenk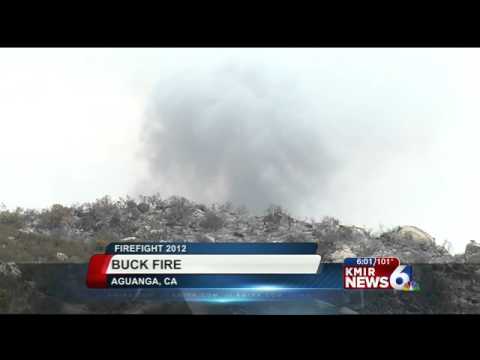 video
Photo: Video by kmir6.com
CREATED Aug. 16, 2012
AGUANGA, CA - Cooler temperatures Thursday and higher humidity levels helped firefighters gain ground in their fight against the Buck fire.
The blaze in the San Jacinto wilderness in Aguanga was sparked by lighting on Tuesday. Firefighters have revised the amount of acres burned to 2,600.
The Buck fire is 60 percent contained and all evacuation orders have been lifted. One home has been destroyed, five strcutures also damaged by the fire.
5 people including some firefighters suffered minor injures. Dozens of firefighters are still on scene to make sure the fire does not flare back up.