Dream Act Applications Begin
Thalia Hayden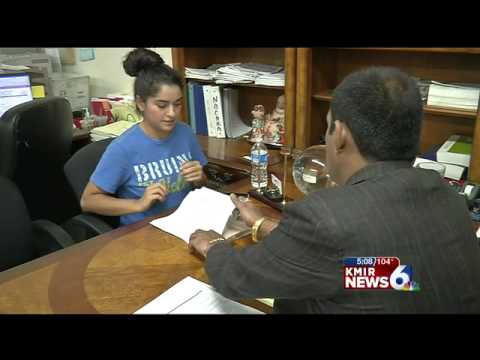 video
Photo: Video by kmir6.com
CREATED Aug. 15, 2012
COACHELLA VALLEY-- Long lines of young immigrants formed around the country today, as they hope to avoid deportation under a new immigration rule. Beginning Wednesday, they can apply for the Obama Administration's Deferred Action for Childhood Arrivals Program. This would allow them to avoid being deported for at least two years.
The new rule benefits undocumented immigrants who were brought here when they were under 16-years-old. Those who qualify hve to pay $465 in order to have their deportation deferred for at least two years. A decision on each application could take several months.
The program is open to immigrants ages 15 to 31, but there are certain criteria. -A young person first and foremost has to be of good moral character, meaning no criminal history. Applicants also need at least five years in the country. Not only that, they have to either be in high school, have graduated, or have served in the military.
Dozens of local immigrants waited their turn for a free consultation in Palm Springs.
"The youth of our society need to be protected so they should definitely be going and seeking legal represention. It's pro bono here at the Coachella Calley Immigration Services.
The new rule could affect an estimated 1.7 million young immigrants.