Cathedral City Electrical Explosion Shuts Down Power
Jessica Flores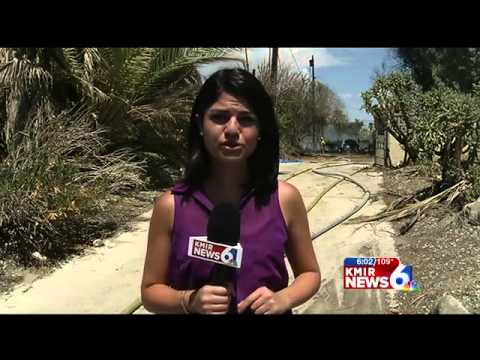 video
Photo: Video by kmir6.com
CREATED Aug. 11, 2012
CATHEDRAL CITY- Smoke covered the dreams homes community in Cathedral City, after an electrical explosion took out the power.

"I saw a big boom and all my stuff was turning off and on," said resident Javanna Marquez.

The transformer fire started shortly after 12pm around San Luis Rey and Santa Barbara Drive.

"Two types of outbuildings were significantly damaged, possibly one structure or half of one structure and wood fences and vegetation," said Cathedral City Fire Chief Robert Vannortrick.

It's unclear if anyone was living at the property. Fire officials say there are no injuries although medics evaluated some resident complaining about heat related issues.

"It immediatly taxed our resources so we requested Cal Fire and Palm Springs to give us assistance," said Vannortrick.

This fire comes after two other Cathedral City fires knocked out power. At least one of those fires started due to increased power demand in extreme tempertures. Fire crews are now mopping up and investigating what exactly caused the blaze this time.
Jessica Flores, KMIR6 News.