Family Taking New Action to Solve Murders
Jessica Flores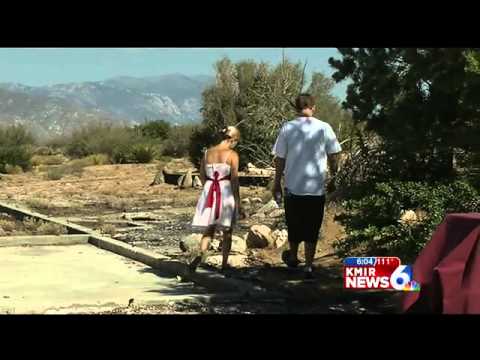 video
Photo: Video by kmir6.com
CREATED Aug. 6, 2012
PINYON PINES- Tucked away in the quiet mountain community of Pinyon Pines, an unimaginable triple homicide unfolded in September 2006. Now the surviving family members are turning to private investigators, because they say, after years of searching for the killer(s) they've only run into road blocks with the Riverside County Sheriff's Department.
Six years ago, police discovered the bodies of Vickie Friedli and her boyfriend John Hayward inside a home that was set on fire. Outside the home, neighbors discovered eighteen year old Becky Friedli's body charred in a wheelbarrow outside the home.
Investigators are all former law enforcement officials who are working pro bono to find leads. They've released a video reenacting what they believe happened the night of the murders. Lamar Billboard Company has donated billboard space for a campaign, advertising a $50 thousand dollar reward and a hotline to call with tips.
"The pain of losing them is just as bad as it is today as it was then," said Tanya Friedli, sister of Becky Friedli.
-Jessica Flores, KMIR6 News.