Valley Teacher Accused of Molesting Young Students
Adrianna Weingold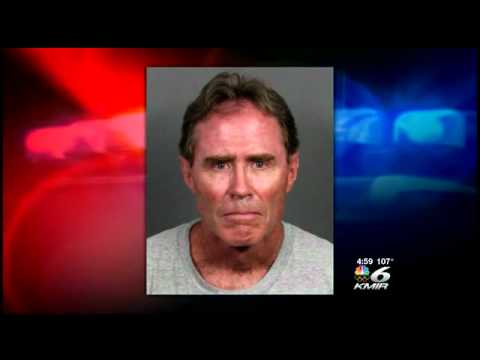 video
Photo: Video by kmir6.com
CREATED Aug. 2, 2012
PALM DESERT--A fourth grade teacher at Gerald Ford Elementary School in Indian Wells accused of molesting 4th grade girls is out of jail. Robert Keith Bryan was released from Indio jail. He was arrested Wednesday morning on charges of lewd acts with a minor and molesting a child.
Sheriff's deputies began looking into allegations of sexual assault involving Mr. Bryan and a fourth grade student about a month ago -- the investigation is revealing more possible victims, the exact number is still unknown.
The 59-year-old has been a teacher for the Desert sands unified school district for nearly 3 decades at Gerald Ford Elementary, as well as Abraham Lincoln Elementary and John F Kennedy elementary.
School officials are staying tight lipped about the number of victims and their age range. We do know the young girl who came forward was in Bryan's 4th grade class this past year .
"We believe there may be other victims, we do have several victims now and we are asking the public if there is other victims to please come forward and contact us," said Riverside County Sheriffs Deputy Albert Martinez.
Back in Palm Desert, Bryan's neighbors weren't sure what was going on Wednesday morning when cop cars swarmed the home on White Drive, but they say they quickly put the pieces together.
"So we wondered, an elementary school teacher and he saw them carrying away computers and stuff so (snap) we wondered and now we know it's true," neighbor John Coefield said.
Bryan is charged with lewd acts with a minor and annoying or molesting a child. Bryan was scheduled to be arraigned Friday but probably won't be in court until October. School officials say he will not be returning to school until the investigation is complete and he's cleared of any wrong doing.
--Adrianna Weingold
aweingold@kmir6.com