Medical Mission in Nicaragua
Jaffa King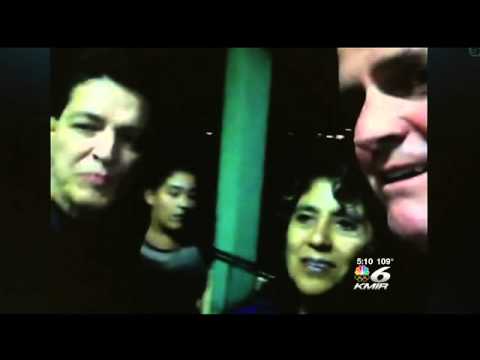 video
Photo: Video by kmir6.com
CREATED Aug. 2, 2012
It's a story we have been following for over a year now. A group of local doctors nurses and volunteers making a difference in the third world.
We have an update on their medical mission in Nicaragua and their plea for your help.
Its scenes like these - hundreds of people lined up every day at the gate of the hospital in Jinotega Nicaragua - that keep IMAhelps coming back.
Its day six of this year's medical mission and the group of Coachella Valley doctors nurses and volunteers are going strong.
They've set up shop with all of these supplies - and have so far treated 7,000 people for free. We caught up with the group via skype.
They group says the poverty in this area of Nicaragua is some of the worst they've ever seen.
Father Lincoln of Sacred Heart Church in Palm Desert is volunteering with the groug and describes the poverty as much worse than the poor areas of the Coachella Valley.
Even with amaziing surgeries the group is giving for free - like the one for this woman who had a cleft lip and her son who had a cleft palette.
The group says the hospital and the patients they are treating are still in need of much more than IMAhelps can offer right now.
They are asking for your donation to help them give out more prescriptions, walkers, wheelchairs and other every day items the locals need and can't afford.
According to teenaged volunteer Samanatha Lopez - the group is making a difference in Nicaragua.
Changing lives, it's a lesson in life that this group wishes everyone back in the states could learn as well.