KMIR6 Investigates Vicious Dogs in Thermal
Angela Monroe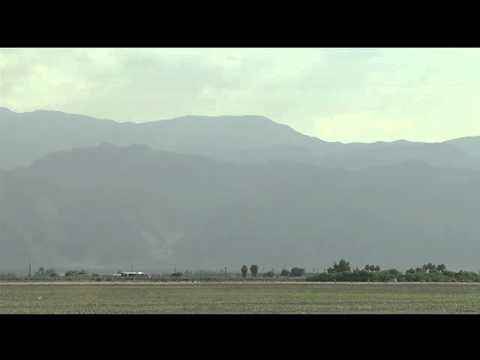 video
Photo: Video by kmir6.com
CREATED Aug. 1, 2012
THERMAL - A Thermal woman says packs of dogs are terrorizing her morning walks, and one pack even viciously attacked her friend.
She asked us to investigate.
Riverside County Animal Services says every year on average they pick up two to three hundred stray dogs just in the Thermal area.
One of those packs put a woman in the emergency room.

It's a peaceful date farm nestled in the agricultural community of Thermal.
But Christina Kelso's friend was attacked in November by a pack of dogs on this trail.
"She feels like maybe she could have lost her life but one of our neighbor's shot his gun in the air and the dogs scattered, and he called the police, and she went to the emergency room," said Kelso, an employee at the date farm.
Kelso says animal control rounded up four of the five dogs, quarantined them and put them down.
So for a while the problem was gone, now she says there are new packs.
In fact two dogs crossed by during our interview.
"Just I've had it, after seeing those injuries on Carly, after seeing what those injuries look like, literally just an hour after she got bandaged up, the blood was soaking through the bandages," said Kelso.
Animal Control responds to hundreds of calls in the Thermal area each year.
"I believe that Thermal at one time was problematic, I think dating three to four years ago that's why we were doing a lot more sweeps in that area," said John Welsh, Riverside County Animal Services.
Since then, they now have 43 percent less staff.
"Our ability to do a lot more enforcement, our sweeps have subsided a little bit because of just the cuts we've been faced with," said Welsh.
But they say every time someone calls, they will respond.
"When people have issues, they've got some problems with roaming dogs, whether they are just stray at large, we're here to respond to their needs, and we will do that," said Welsh.
Kelso says she has called animal control multiple times, but says the pack dogs persist.
"We just need better education, people need to take responsibility and definitely animal control needs to step up and be like the police and enforce the rules basically," said Kelso.
The leash law applies all over the state of California.
"We have a trap that still remains in the Thermal area, we've had officers, different officers actually retrieve the dogs that end up in that trap, my understanding is we've stayed pretty aggressive out there," said Welsh.
But Kelso says its tough to make a trap work on a five mile trail.
"I know there are a lot of bicyclists and people that enjoy this area for it's natural beauty, so we need to have a safe environment for everyone," said Kelso.
So she hopes to see more loose dogs rounded up, so she can once again walk in peace.
Animal control told me people should call them..
They also add that not spaying or neutering your pets increases the amount of loose dogs that can join into packs.