Indio Church Struggles with No Power
Jessica Flores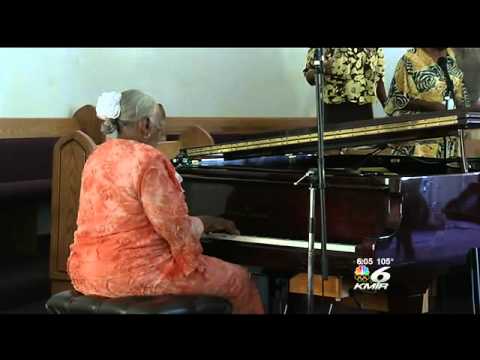 video
Photo: Video by kmir6.com
CREATED Jul. 29, 2012
INDIO- Second Missionary Baptists Church in Indio has been without electricity for nearly two months. But dozens of parishioners keep on showing up to Sunday services.

An electrical fire took out the power seven weeks ago, but church leaders say they don't have the more than $10,000 it would take to put the power back on.

"It's draining, and I'm just thankful to our members that they are hanging with it even through all of this," said Pastor Ricky William.

Still the heat is keeping many parishioners away, and that makes getting donations to fix the problem even harder.

"We are asking that somebody somewhere out there will hear and see that we need help here at Second Baptist," said Robin Brown, Chairman of the Deacons.

The church leaders are hoping their utility company IID will agree to a payment plan. In the meantime they are hoping that the community they've belonged to for more than 50 years will give back.

If you are interested in helping this church, please email KMIR6 at news@kmir6.com. Send donations to P.O. BOX 10340 Indio, CA.

--Jessica Flores, KMIR6 News.