British Pub Brings Olympic Spirit to Desert
Jessica Flores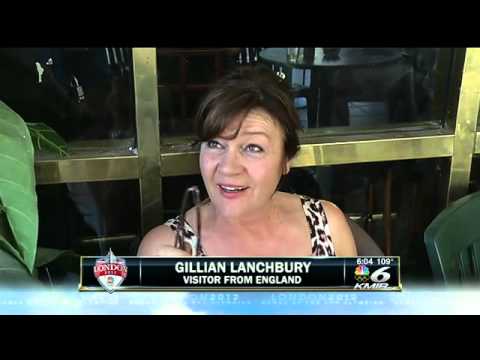 video
Photo: Video by kmir6.com
CREATED Jul. 28, 2012
PALM SPRINGS- Countless people across the globe are getting into the Olympic spirit. But if you can't make it to London for the games, a British pub can bring London to you.

"We're really excited in England. 1948 was the last time and in our lifetime, we'll perhaps never ever see it again," said Neil Lanchbury, visiting Palm Springs from England. He and his family stopped by Hair of the Dog to watch the games at the pub, just as he would have back at home.

This is the 30th summer Olympic games and the third time London has hosted the games, more than any other city in the world. But no matter who hosts the games, it's a time for national pride for countries across the globe as they root on their best athletes in 36 sports.

"U.S. always holds pretty high there, so I'm pretty proud every time we win a gold medal," said Phil Colegrobe of San Diego.

Whoever wins the gold medal will get their country's anthem played for the rest of the world to hear.

"Whenever I see the American flag and hear them play the national anthem, that's pretty special," said Colegrobe.

It's that special moment the world's best athletes have been dreaming years to achieve.

-Jessica Flores, KMIR6 News.