Is This Message Art or Just Vandalism?
Angela Monroe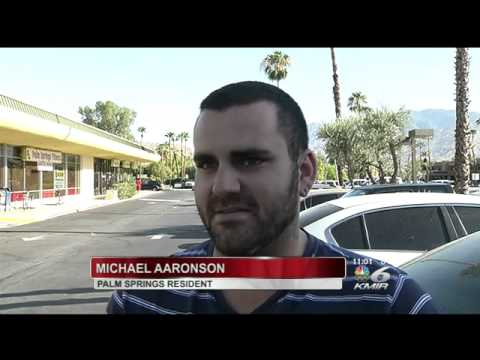 video
Photo: Video by kmir6.com
CREATED Jul. 25, 2012
PALM SPRINGS - You may have noticed some rather unique graffiti sprayed on walls or overpasses in the past few months.
They have been removed, but a new one popped up.
There can be many types of graffiti: gang-related, juvenile pranks or in this case, positive messages.
So here's the debate, is it art or still just pure vandalism?

The message reads "Become the Change," tagging in big, cheerful letters.
Thousands of people drive by the goal-oriented graffiti on Vista Chino Drive in Palm Springs.
"In some ways its art, because it looks like the guy actually took his time to do it, yet its still actually considered graffiti, no matter how you look at it," said Cathedral City resident, William Fajardo.
And Palm Springs Police say no matter the message, it is defacing property, which is a crime.
"Well it might be art to some, could be graffiti to others, graffiti is a crime, it could be a misdemeanor, depending on the amount of damage it could be a felony," said Sgt. Mike Kovaleff with the Palm Springs Police Department.
"Become the Change" made its appearance shortly after another message was covered up by city crews, and months ago "Do Good" was tagged on an interstate overpass.
Across the desert you can see a lot more graffiti, but not with the same kind of message.
And to some people, that makes this special.
"I would say its art, definitely, just because it's someone expressing their opinion. I don't think it's too detrimental to the area that its in, and its expressing an opinion that everyone needs to hear," said Palm Springs resident, Michael Aaronson.
But others say, no matter how pleasant the topic, it is still a crime.
"It is vandalism, its definitely public property, however its a positive message so I think it's inspiring, I would like to see that message on something that is legal, lets see that on billboards, maybe someone can pay for that," said Palm Springs resident, Erin Hollins.
Police say city crews will probably remove the message Thursday.
So "Become the Change" will be covered up before it gets a chance to fade in the desert's blazing sun.