Crime on El Paseo
Thalia Hayden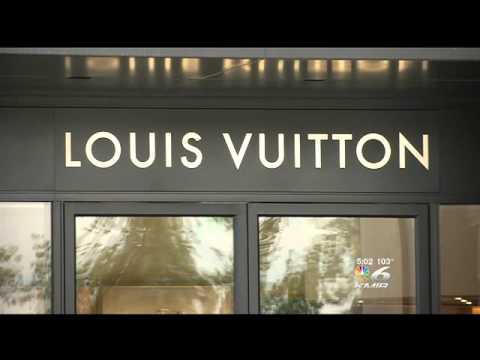 video
Photo: Video by kmir6.com
CREATED Jul. 18, 2012
PALM DESERT-- It's the ritziest shopping destination in the Coachella Valley. Now, the Riverside County Sheriff's Department is stepping up patrols along El Paseo, because designer shops have been targeted by thieves over the past month.
On June 19, 2012, a couple robbed the Louis Vuitton store in broad daylight. Police say the woman stole merchandise, then hopped into a getaway car. Three days later, it was the Lucky Brand store, where police say a man demanded money by handing the cashier a note, and took off. Then, this past Saturday, about $20,000 worth of merchandise was stolen from the Gucci store while it was closed.
"I'm really not surprised. All these high end shops- as little traffic as there is. Especially in the summer, I would think the opportunity would present itself for something like that," says Shopper James Angros.
Police aren't releasing surveillance video, but say the Gucci burglar was about 5 feet, 11inches tall with a heavy build. If you have any information on any of these thefts, please call police. There could be a reward involved