KMIR6 News Investigates Email Hacking
Adrianna Weingold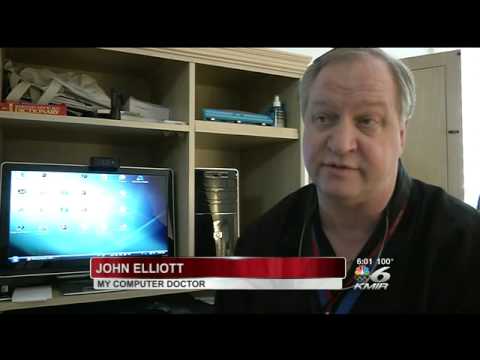 video
Photo: Video by kmir6.com
CREATED Jul. 17, 2012
PALM DESERT--Chances are the screen you're looking at right now is only one of many in your home, used to communicate, coordinate and connect almost every facet of your life. But your cyber life isn't as safe as you might think. One Palm Desert couple contacted KMIR6 after they found this out the hard way.
Roslyn Mentzer is the latest victim of email hacking. A message was sent from her email account to everyone on her contact list saying she was in trouble and needed money; but roslyn is just fine. Her MSN email account on the other hand was hacked.
"I used to laugh at my friends who did not want a thing to do with computers and now I wonder whether they weren't right because it's bad," email hacking victim, Roslyn Mentzer said.
All of Roslyn's personal information linking her to her email account was wiped clean.Roslyn thought the answer was simple, reset her password, but 7 days later and she was still locked out.
"They've actually changed the password, changed the secret question and changed any way of contacting the email," John Elliott, Owner of My Computer Doctor said.
Computer Specialist, John Elliott, worked hard to recover Roslyn's digital life. He sent numerous emails to MSN customer support.
"Its been frustrating and I don't think it's very fair to behave that way," Mentzer said. "I mean, something happened and MSN should take responsibility and should fix it."
We asked Microsoft how to keep you email safe. They sent us a statement saying "We take security very seriously," a Microsoft Spokesperson said in a statement to KMIR6. "In the event of a an account compromise, we work quickly to suspend the account in question and get it back with its rightful owner."
"It's like being burglarized," Elliott said. "You've just lost something and you're hoping the police can help you. In this case you're hoping your IT tech can go to Microsoft and get it back for you."
Ways to make your account less suseptible to hacking include avoiding simple passwords, using a combination of letters, numbers and symbols, and changing your password frequently.
Update: Since our report first aired MSN has reinstated Roslyn's email account and tracked down the person responsible for the security breach.