Cathedral City Police Cuts Putting Safety in Jeopardy?
Jessica Flores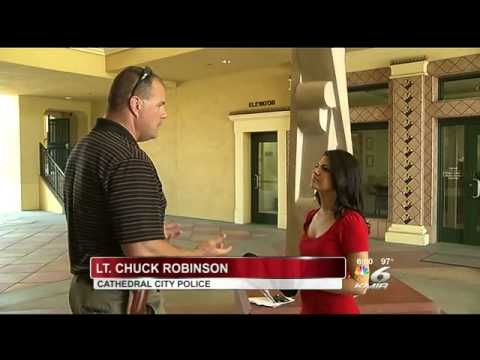 video
Photo: Video by kmir6.com
CREATED Jul. 16, 2012
CATHEDRAL CITY- Within just a few days since the Cathedral City Council approved cuts to its police force, the department faced a string of violent crime.
"We have put ourselves in a position where we are no longer serving the residents of this city," said Mayor Pro Tem Chuck Vazquez, who voted budget cuts and layoffs down.
His criticism comes after two shootings over the weekend. Early Saturday morning a man escaping a shooter was found shot in the head after he crashed his car into a business. Later Saturday night, police say a trespasser shot an unarmed security guard several times in a business parking lot.
The men shot are critically injured but alive. Police are still looking for suspects in both cases. The shootings are just part of what a smaller force has been up against.
"For someone to say within two week that crime has run a muck. I don't think that's a fair statement," said Lt. Chuck Robinson.
The City Council's budget slashed 33 jobs, four of those are sword police officers. The controversial move is expected to close an $8 million budget hole.
"These are challenging economic times, and the public has been very clear to us, they want us living within our budget. This is what in our budget looks like," said Kathleen Derosa, the Mayor of Cathedral City.
Politics aside, the police department makes due with a force that is nine officers short from just a year ago by moving officers from other units, such as traffic, to emergency calls.
-Jessica Flores, KMIR6 News.