Shooting Suspect on the Loose
Adrianna Weingold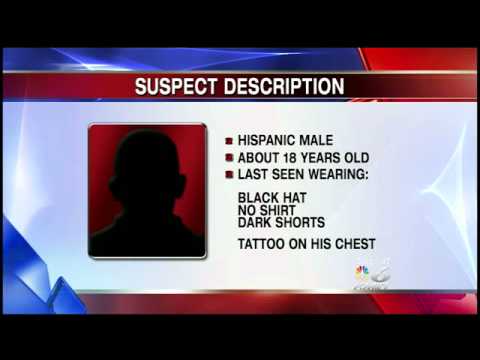 video
Photo: Video by kmir6.com
CREATED Jul. 12, 2012
INDIO--The search for a killer is on after a deadly shooting in the east valley. The shooting happened just before 9:30 p.m. on Daisy Street in Indio.
45-year-old Isela Duran was shot and killed. A male victim is in serious condition at a local hospital.
Neighbors say this latest shooting is just part of the senseless and perpetual violence plaguing this part of Indio.
"The way it is now, it's dangerous. Very dangerous," Billy Lewis, a long-time resident of the neighborhood said.
Residents say they hear gunshots almost every night. Most people were too frightened to talk on camera but told me they blame drugs and gangs for the surge in violence.
"There's a conflict here," an anonymous neighbor said. "Blacks versus Mexicans."
Police say the shooter is a Hispanic male,18 years old, wearing a black hat and dark shorts. He also has a large tattoo on the center of his chest.
"All I heard last night were shots. Shots fired. Heard shots fired and waited a few minutes and heard the sirens, the fire department, paramedics, and everybody here they were cordoning off the area," Lewis said.
The male victim is in serious condition but is expected to survive. Police are investigating if the incident is gang related. If you have any information please call Indio Police.
--Adrianna Weingold
aweingold@kmir6.com