Extreme Heat in Cars Could Be Deadly
Jessica Flores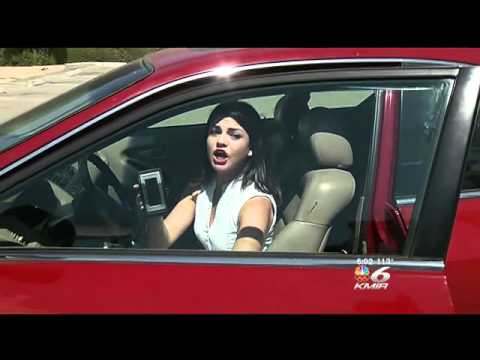 video
Photo: Video by kmir6.com
CREATED Jul. 8, 2012
PALM DESERT- It's no surprise that temperatures are in the triple digits, but what you may not know is just how dangerous the extreme heat can be. The health risks from heat exposure can come on rapidly for pets and people, especially in parked cars.
"Once you turn off your vehicle temperatures can reach a deadly level within a few minutes," said Gary Denham, a supervisor with American Medical Response.
To test out just how fast temperatures can rise in a matter of minutes, KMIR6's Jessica Flores sat in a parked car with the windows rolled up and monitored the temperature over a four minute period. Within that time, the temperature jumped from 110 degrees to 122 degrees. Officials say temperatures can reach 140 to 150 degrees in vehicles.
In extreme heat and without a way to cool down, your body will start to shut down. Some of the signs of heat exhaustion include confusion and dry, hot skin.
"You start to cook yourself from the inside out," said Rick Griggs, Fire Captain of Riverside County Fire Department.
Jessica Flores, KMIR6 News.