Robbers Target Local Small Businesses, Leaving Owners on Edge
Jessica Flores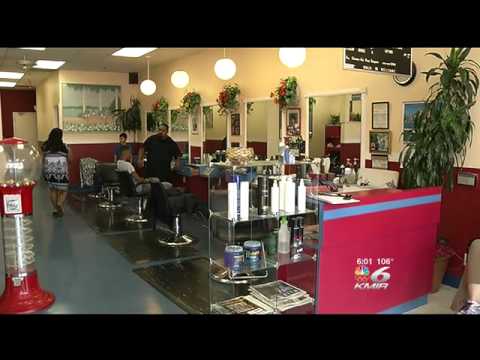 video
Photo: Video by kmir6.com
CREATED Jul. 7, 2012
COACHELLA VALLEY - A string of robberies over the past week has local business owners on edge.

The Riverside County Sheriff's Department is investigating four robberies at local shops. In each incident the robbers used a hand gun and demanded money. No one is hurt, but business owners say they are scared they will be robbed again.

At China Jo's, a family owned restaurant, it's not quite business as usual after a robbery last week shattered their sense of safety.

"When my dad opened the register, they just pointed a gun at him, and he doesn't speak English or anything and he just backed up and let them take the money," said Michael Zhung, son of the restaurant's owner.

The suspect, only described as a man in his 20s, fled with $800.

"Losing money is OK, but the only thing really scary is some crazy people will take life too," said Zhung.

A similar robbery played out at three other nearby locations: Swiss Donuts in Palm Desert, Cold Stone Creamery in La Quinta and Teddy's Donuts in Bermuda Dunes. In each case, the thief is described as a man in his 20s. It's unclear if the robberies are connected.

As police investigate the crimes, neighboring business owners are keeping an eye out for anything strange.

"Let's help one another here, let's catch this robber," said Elena Labicani, owner of Wonder Cuts Salon, a family-owned business in the same shopping center as Teddy's Donuts.

Jessica Flores, KMIR6 News.