Local Swimmer Will Compete in Summer Olympics
Angela Monroe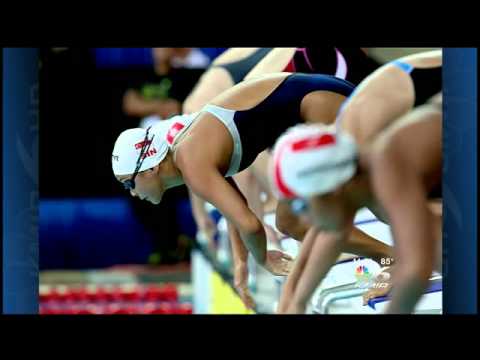 video
Photo: Video by kmir6.com
CREATED Jul. 3, 2012
Valley Olympian Lynette Lim just found out Tuesday she will be swimming in her second Olympics.
Palm Springs High School graduate, Lynette Lim, will be flying to London next week to compete in the Olympics.
Four years ago she competed in Beijing for Team Singapore.
Lynette Lim is ready to make a splash at the London Olympics this summer.
"Very proud of my baby, she's my baby, very proud that's she's made the Olympics again," said her father, Gerald Lim.
Gerald taught his daughter to swim many years ago; and now he just got the message that Lynette qualified for her second Olympics.
"We were real excited, and I called and said hey, pack your bags you're going to London, she said, really? Really? Yay!"
Lynette will be swimming the 400 freestyle for Team Singapore, where she has dual citizenship.
Right now she is training at USC where she goes to school and competes on the Trojan's swim team.
The 20-year-old competed in the 2008 Beijing games.
"She had some best times, but at the same time it was such a big deal that it was kind of a bit overwhelming I think, so the first couple of events she didn't do as well as she could have because she was just so excited, the third event she settled down," said Gerald.
Lynette got her first taste of swim team competition right here in the desert.
"She competed in high school, she swam with the Piranahas, that's how she really blossomed was with the club team."
And for seven years, Gerald Lim has been helping coach the Palm Springs Piranha swim team.
"Both my kids, Lynette and her sister learned about character, integrity and excellence through swimming, and it transferred to all areas of their life. It's a life skill, and that's kind of the reason why I'm helping out with the Piranhas," said Gerald.
He's helping youth learn to swim, so maybe someday they can also go for Olympic gold.
Gerald Lim says they will be visiting family in Singapore when Lynette competes and cheering her on from there.
He says she will do the 400-meter freestyle on July 29th.