Where are Fireworks Legal?
Thalia Hayden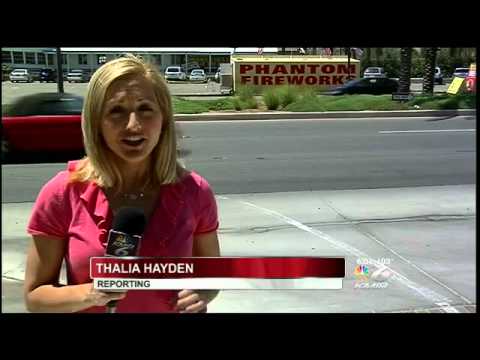 video
Photo: Video by kmir6.com
CREATED Jul. 2, 2012
COACHELLA VALLEY-- With 4th of July just two days away, many people are preparing for parties, and buying fireworks. But since they're prohibited in certain cities, you have to be careful where you set them off.
Indio, Cathedral City, Desert Hot Springs and Coachella are the only cities where "safe and sane" fireworks are permitted. Also, fireworks can only be used until 12:00a.m. on July 4th.
Fire officials say individuals must be 18-years-old to purchase, possess, and set off fireworks.
And this year, officials in the Coachella Valley say they're cracking down on any illegal fireworks.
"I know if youre in La Quinta or Palm Desert, they're driving around looking for you," says Fireworks Salesman Ray Sherman.
So if you're caught possessing illegal fireworks, you may be subjected to fines and jail time depending on the quantity.
But if you prefer to watch a fireworks show, rather than purchase them yourself, go to this website for a list of local fireworks shows:
http://www.Rvcfire.Org/opencms/home/attachments/2012_4th_of_july_fireworks.Pdf