Police Reveal Details into Officer Involved Shooting
Jessica Flores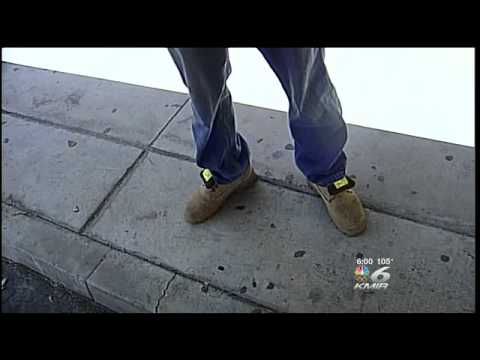 video
Photo: Video by kmir6.com
CREATED Jun. 26, 2012
INDIO- Police revealed today details into the officer-involved shooting in Indio that left a murder suspect dead.
Investigators made public the name of 47-year-old Karl Watson, who police say shot dead 50-year-old Ana Maria Gonzalez as she was pulling into her apartment complex parking space Monday afternoon. When an officer arrived to the scene, police say the murder suspect shot at the officer. The officer struggled to get the gun from the suspect and suffered injuries to the face during the confrontation. When a second officer arrived on scene, the second officer shot the suspect dead. The injured officer was treated and released from the hospital.
"I saw the black man laying on the floor. I started to cry because it was sad," said Awquinsha Moore, whose parking space is next to the victims where she was shot.
Investigators worked through the night and into the morning at the crime scene. Neighbors living near the scene now are raising questions about the amount of time it took officers to remove the bodies that were in plain view for many of the residents.
"It's just wrong the way they did the investigation and stuff because they left these people out here for 13 hours. All night they were out here," said a neighbor who wishes to remain anonymous.
The two involved officers are on paid administrative leave as Indio police investigate if the officers followed procedures. Riverside County Sheriff's Department is handling the criminal investigation. Police did not confirm or deny reports that Watson and Gonzalez had a romantic past.
"I feel sorry for the families… I want to move, but I hope nothing else like this happens," said Moore.
-- Jessica Flores, KMIR6 News.