Experts Say Coyote Attacks are Rare
Adrianna Weingold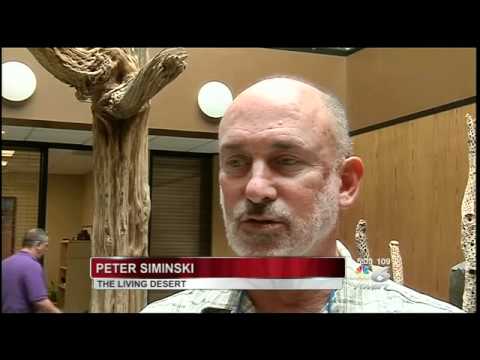 video
Photo: Video by kmir6.com
CREATED Jun. 26, 2012
PALM DESERT--A 69-year-old woman out on her morning walk is recovering after she was bitten by a coyote.
This happened around 4:30 Saturday morning inside Del Webb Sun City in Palm Desert. It's not the first time this has happened in that area.
This is actually the second time in just a couple of weeks that coyotes have attacked and bitten people in Palm Desert.
One in the early morning while she was out for a walk, and the other in the early evening while she was gardening. The coyotes were captured and destroyed-- both tested negative for rabies. KMIR 6 spoke with experts at The Living Desert who say coyotes usually avoid people.
"It's extremely unusual for a coyote to bite someone if it isn't over food. Sometimes there have been a few cases where coyotes have been territorial around people and have resulted in a bite but for the most part it's extremely rare," Peter Siminski, Director of Conservation and Education at The Living Desert, said.
There are ways to protect yourself from coyotes, first off, don't feed them and make sure all dog and cat food is kept inside especially at night. If you encounter a coyote, experts say to make a lot of noise and the coyote should run away and leave you alone.