Motorists Warned of Delays Along Ramon Road
George Severson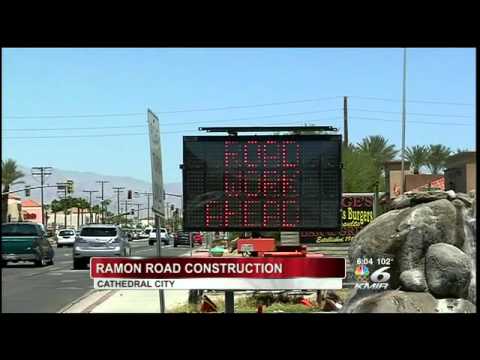 video
Photo: Video by kmir6.com
CREATED Jun. 23, 2012
CATHEDRAL CITY - Construction along Ramon Road in Cathedral City is set to begin soon and officials are already warning motorists of unavoidable delays.
The multi-million dollar road improvement project should get underway before July 1 and is expected to last through October 4, 2012. Ramon Road will be restricted to one lane in each direction during construction.
There are signs up along the east-west thoroughway already encouraging drivers to use alternate routes such as Interstate 10 and Dinah Shore.
Although some businesses along Ramon Road are expected to close during construction, many business owners say they will remain open.