Man Stabbed in Coachella
Adrianna Weingold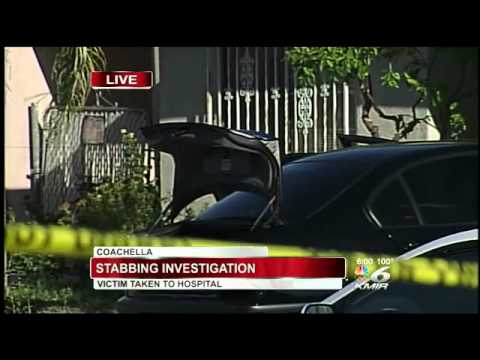 video
Photo: Video by kmir6.com
CREATED Jun. 23, 2012
COACHELLA--At just before noon on Friday morning, officers from the Coachella Police Department responded to a 9-11 call on Naomi Court in Coachella.
When officers arrived, they found a male victim on the ground in the doorway of the home. The man suffered a stab wound to his chest. The victim was transported to a local hospital and is expected to survive.
The suspect is described as a Hispanic male adult, approximately 25-30 years old, 5'6" to 5'8" tall and wearing a tan shirt and unknown-color pants.
Police are investigating if the stabbing is gang related. If you have any information you are urged to call crime stoppers at 760-341-STOP.