Man Shot and Killed by CHP Was Unarmed
Adrianna Weingold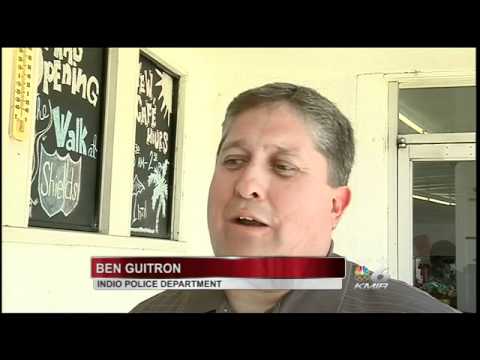 video
Photo: Video by kmir6.com
CREATED Jun. 21, 2012
INDIO--New details in the officer involved shooting in Indio that left one man dead and two officers on leave.
On an early morning in May Robert Shirar crashed his red truck into the median of I-10 and took refuge under a nearby over-pass. When officers arrived, they shot and killed him.
"As far as the amount of shots, I don't have that factual information as of yet. It's part of the investigation. What led up to that at this point in time, the intricate parts and what transacted at this point in time I don't have that information that I can disclose at this time because it's part of the ongoing investigation," Indio Police Department Spokesman Ben Guitron said.
It's unclear why officers opened fire on the 32-year old, but we now know he wasn't armed. The officers who shot Shirar were placed on paid administrative leave.
"The suspect was not armed at the time of contact between the CHP officer," Guitron said. "Obviously the suspect did make threats to the officer which in return led to the officer involved shooting."
We weren't able to get in touch with Robert's family, however, his mother taken to Facebook, posting pictures and comments about her son.
"We really can't comment on it," California Highway Patrol Officer Joe Zagorski said. "All I can provide is that our officers are back to work and that's due to our department. [The department] determined based on what's known so far that they've done nothing wrong."
The investigation is on-going and the coroner has not released an official report. Once the investigation is finished, the case will be forwarded to the Riverside County District Attorney's office for review.
--Adrianna Weingold
aweingold@kmir6.com