Proposed Ticket Tax Could Drive Goldenvoice Out of Town
Adrianna Weingold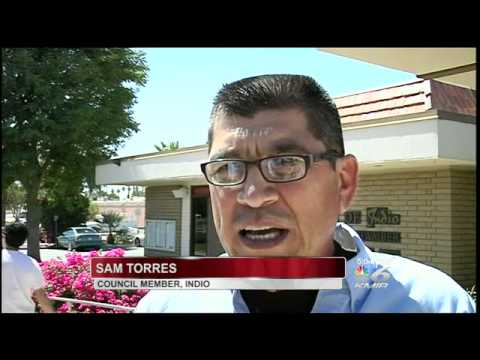 video
Photo: Video by kmir6.com
CREATED Jun. 19, 2012
INDIO--Officials in Indio are worried a proposed tax on Coachella Fest and Stage Coach tickets could drive the festivals out of the valley all together.
Goldenvoice has become synonymous with the Coachella Valley, bringing 75,000 people per weekend for 3 weeks of music festivals. The promoters are even considering buying land around the festival grounds. Insuring their partnership with the city of Indio will last for years to come. However, the mega promoter could be rethinking its plans to buy those 280 acres amid talks the city may implement a 6 percent tax on festival tickets.
"To implement a tax, unilaterally impose it, on someone just because they're doing well, it's not something that I would recommend," said City Manager Dan Martinez. "Whether it's Goldenvoice or Costco or Target or whatever business is in our city."
"The purpose of putting this measure on the ballot is to allow the citizens to vote on whether or not we should be allowed to access some revenue from events we hold here in our city, you know the big fat music festivals," Council Member Sam Torres said.
The 6 percent per ticket would equal about $4 million for the city's general fund, money the financially troubled city could desperately use. Others are saying the ticket tax could also push Goldenvoice away completely.
"Well anything is possible," City Manager Martinez said. "I can't speculate as to whether or not a ticket tax would drive Goldenvoice and the concerts out of the city. It certainly wouldn't help."
"Two weeks ago we laid off 13 employees and I understand we're going to be laying off 6 or 7 more at the next meeting and we've done everything to get our financial house in order and looking at a potential source of revenue makes perfect sense to me," Council Member Torres said. "I mean why wouldn't we?"
Council Member Torres has until the beginning of August to gather 2700 signatures in order to secure a place on the November ballot for his ticket tax.
KMIR 6 attempted to contact Goldenvoice about the proposed ticket tax but we're still waiting for that response.
--Adrianna Weingold
aweingold@kmir6.com