Power Restored After Outage Hits Hundreds of Palm Desert Customers
Jessica Flores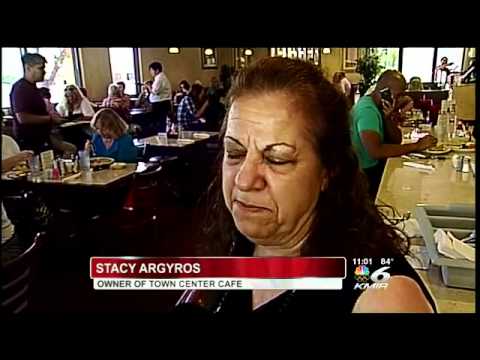 video
Photo: Video by kmir6.com
CREATED Jun. 17, 2012
PALM DESERT- Hundreds of Palm Desert residents pushed through this Fathers' Day without power. Starting at about 8:30AM, power went on and off in the area around Monterey and Fred Waring and lasted until the afternoon.

The outage affected businesses including the Westfield Shopping Center and Trader Joes.

"It goes on an off for a few minutes then it goes on and off again," said Stacy Argyros, owner of Town Center Cafe in Palm Desert. Her business was forced to take cash only when their registers stopped working.

By the afternoon Southern California Edison restored power to all but one customer. A spokeperson said a faulty undergound cable caused the outage. Southern California Edison expects full power by 1:30AM Monday morning.
-Jessica Flores, KMIR6 News.