Car Wash Helps Raise Money For Palm Desert Teen's Funeral
George Severson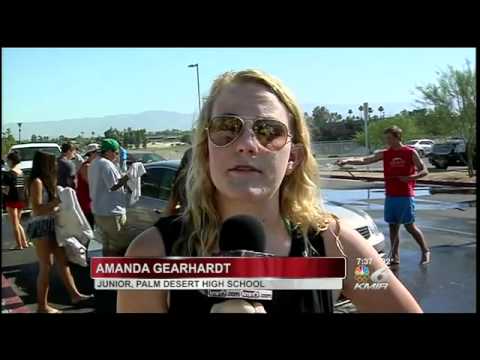 video
Photo: Video by kmir6.com
CREATED Jun. 17, 2012
PALM DESERT - Dozens of volunteers spent their Saturday morning washing cars to raise money to help cover funeral expenses for a fallen friend. Palm Desert High School swimmer Christian Morales died Tuesday following water polo tryouts in Indio.
Morales' classmates, teachers and friends grabbed hoses, buckets and rags to help his family pay for a proper burial for the 16-year-old swimmer.
Morales lost consciousness following a three-hour workout Tuesday night. He was rushed to a nearby hospital where he died.
Funeral services are scheduled for Sunday, June 17 at 6pm.
The Riveside County Coroner's Office performed an autopsy on the teenager's body. Result from that investigation are pending.