Black Dust Bothering Residents in La Quinta
Adrianna Weingold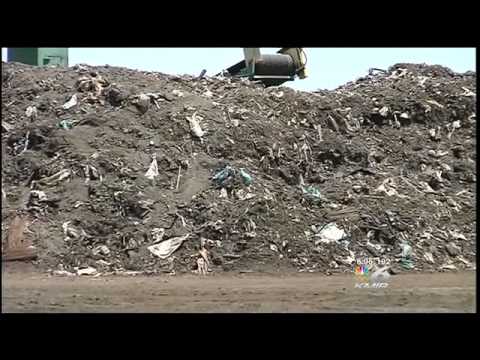 video
Photo: Video by kmir6.com
CREATED Jun. 13, 2012
LA QUINTA--A recycling plant in Thermal is under attack, after nearby residents say black dust and noxious odors are wafting over their homes.
Residents at Trilogy in La Quinta say the air isn't safe to breathe. They believe its giving them rashes - and say the odor is so strong they can't even go outside sometimes. The source of it all, according to residents, is a recycling plant about a mile away.
Deb Ehrich is a resident at Trilogy in La Quinta. She says dust and noxious odor is blowing into her back yard from California Bio Mass, a recycling facility about a mile away.
"The gentleman up the street will call me and say oh my gosh go outside and I don't have it at the intensity that he does but I'll get in my golf cart and go up there and my eyes are burning my throat is burning," said Trilogy resident Deb Ehrich.
"When the wind blows in this direction it's all over the place and you're inhaling this and its not just a nuisance issue it could be a health issue," Robert Sylk with the Concerned Citizens of La Quinta said.
California Bio Mass has been at its current location since 1996, long before Trilogy was even built. But residents say the odor and dust have grown worse lately. Cal Bio Mass says their production is actually down by 30 percent.
Cal Bio mass gave us this statement:
"We believe we have been responsive to local concerns and we take great pride in saying that our performance history as it relates to state and local regulatory compliance is exemplary."
Lee Anderson has lived in Thermal since the 1970's, long before Cal Bio Mass ever moved in. He says there was an odor problem but that was a decade ago, since then he says the only scent blowing around is agriculture.
"Trilogy has complained about several different smells and no doubt they smell them but I do doubt that they all come from Bio Mass," long-time resident Lee Anderson said.
But Deb and Robert want Cal Bio Mass gone. They've collected 200 signatures from the community, to try and force Cal Bio Mass out of Thermal. But residents at Trilogy were warned of possible odors before they moved in, documents stating there's a possibility of strong odors from compost plant operations.
"Clearly they may be more sensitive to smells then other residents. The issue we're having is it's very random," said Gayl Biondi, Vice President of the Trilogy Home Owners Association.
The Air Quality Management District says they've received 48 complaints about Cal Bio Mass since November, and have placed sampling cannisters in the Trilogy community to sample the air and dust. Results are still pending.
A meeting is set for June 19th at Trilogy to discuss these concerns.
--Adrianna Weingold
aweingold@kmir6.com