Local Animal Shelter Running Out of Money
Adrianna Weingold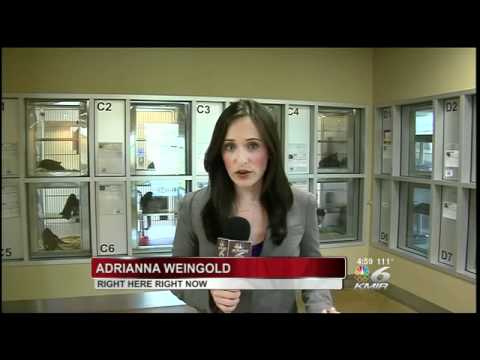 video
Photo: Video by kmir6.com
CREATED Jun. 12, 2012
PALM SPRINGS--The city of Palm Springs built an $8 million dollar animal shelter and now it seems they can't afford to keep it running.
The new shelter opened in October and since then they've been overwhelmed with the amount of homeless dogs and cats. Now they're saying in order to stay open they'll have to find someone to adopt them.
Right now there are about 130 more dogs and cats than expected.
The state of the art facility has only been open since October and already it's over capacity and over budget.
"We knew that ultimately we would need a new model but what we first had to do was to get the facility built and start to get some experience so we knew what those numbers would be," said City Manager David Ready.
Current operating costs run about $1.2 million annually and could reach $2 million in the coming months.
"We're looking down the road and we're seeing that it would make more sense and be more efficient for the city and save more tax payer's dollars to look at other models," Ready said.
So the city is trying to find foster parents for the shelter itself. They're looking to non-profits like Friends of the Palm Springs Animal Shelter to take over day to day operations and fund raising.
"We had a goal we wanted it to be the most compassionate the most humane and a shining example of best practices in the animal welfare world and our goal is to assure it continues operating in that way," said Stephen Boyd, Vice President of the Board of Directors for the Friends of the Palm Springs Animal Shelter.
Already the animal control officers have been relocated to the police station.
The Palm Springs City Council will begin looking at proposals from non-profit groups at the end of June.
Now through the end of August all dogs and cats at the Palm Springs Animal Shelter can be adopted for $20 dollars.
--Adrianna Weingold
aweingold@kmir6.com