Summer Jobs For Teens
Thalia Hayden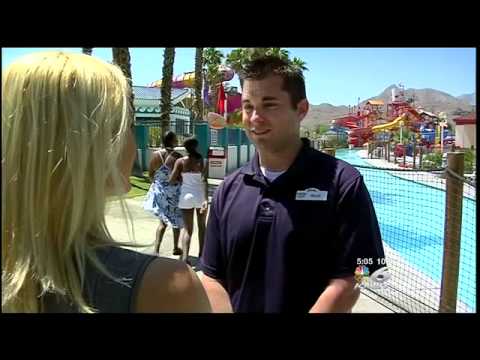 video
Photo: Video by kmir6.com
CREATED Jun. 7, 2012
COACHELLA VALLEY-- It's graduation day for several local high schools, and that means many teens are starting their search for a summer job. Many student are scrambling to find employment, and Soak City is one place still hiring part-time workers. A spokesperson says there are certain things Soak City is looking for in potential employees. They list having a good attitude, being a team player, and showing up on time. You have to be at least 16-years-old to work there. The job starts at $8.00 per hour and you get a raise each year you return.
"You always have to have a good attitude because they like you to have a good attitude because you do have to work with customers, says Soak City Employee Daisy Paz.
"Just come down here, fill out an application, we'll get you set up for training," says Soak City Spokesperson Brad Ouellet.
Other local opportunities for teens are fast food restaurants and summer camp programs.