Fire Completely Destroys Palm Desert Home
Jessica Flores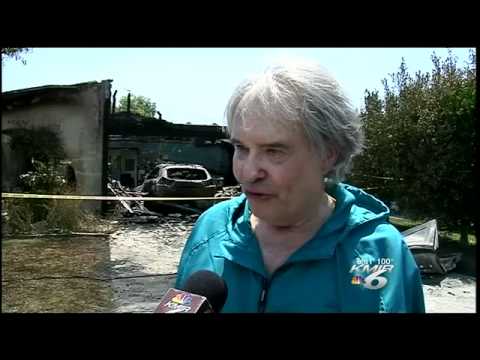 video
Photo: Video by kmir6.com
CREATED Jun. 3, 2012
PALM DESERT- The Palm Desert family of four, whose home went up in flames late Saturday afternoon, spent the day cleaning through the rubble. They searched for anything they could save, but most everything they own is in ashes.

But despiste the fact that their home is completley destroyed, the family is just happy to be alive.

"If it was six or seven hours later we'd all be dead," said Gerald Zak, the homeowner of the Palm Desert home.

Zak and his grandson were in the house when the fire errupted in the garage, but they didn't realize the flames had started until Zak noticed smoke.

"There's smoke in the entire house. He's facing the wall and doesn't know it...and then the neighbor starts yelling, 'gas fire gas fire. Get out now!'" said Zak.

Zak has lived in the house with his wife since 1985. He was living there with his wife, adult daughter and 15-year-old grandson when the fire broke out.

Firefighters are investigating the cause and neighbors are helping this family of four clean up and save what they can. Now most everything they own can fit in the back of a car. Still, Zak and his family remain postive and are thankful for the help from Red Cross and neighbors.

-Jessica Flores, KMIR6 News.