Mother of 16-Year-Old Hit and Run Victim Speaks Out
Adrianna Weingold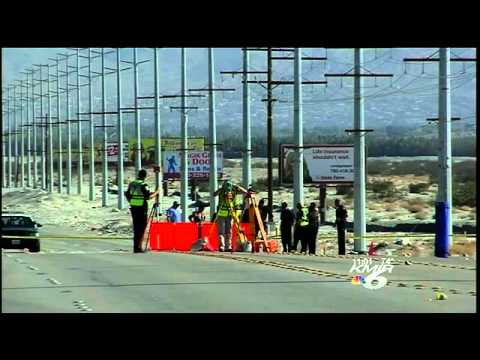 video
Photo: Video by kmir6.com
CREATED May. 24, 2012
DESERT HOT SPRINGS--She was found dead in the middle of Gene Autry Trail in Palm Springs early Monday morning. Now the family of 16 year-old Zia Hoyos is speaking out exclusively to KMIR 6 news.
"I'm going to start crying," Zia's mother Senta Flores said.
Senta Flores is left grieving. Her 16-year-old daughter Zia Hoyos was found dead in the middle of Gene Autry Trail just north of Via Escuela early Monday morning. She's also left with questions. What was Zia doing in the middle of the street? Could her death be the result of a horrible accident?
"It wasn't accidental," Flores said. "No. It happened within 6 minutes. Somebody picked her up and that's when the incident happened."
Senta says her daughter snuck out of the house Sunday night to go to a party in Palm Springs and was last seen by friends leaving the party. Police had the road blocked off just minutes later, and Senta says whoever Zia left with knows what happened in the final moments of her daughter's life.
"You really need to come forward and you know who you are," Flores said.
Police say Zia had injuries consistent with being struck by a single vehicle; however, the investigation has detectives believing she was already lying in the street when she was hit.
No arrests have been made. The exact cause of death has not yet been released. Investigators are asking anyone with information about the case to please call police.