Fire Contained at Indio Business
Jaffa King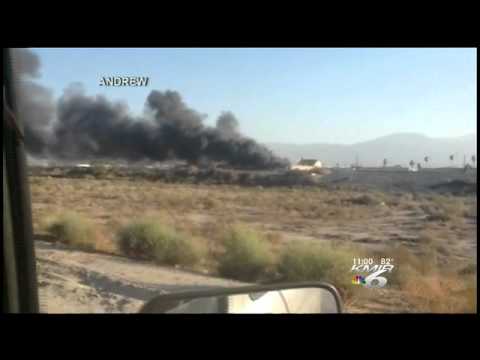 video
Photo: Video by kmir6.com
CREATED May. 22, 2012
INDIO - The fire at an Indio business that sent thick black smoke throughout the east valley Tuesday evening is now out.
KMIR6 was the only valley station to bring you live coverage of the fire on your KMIR6 news at 6.
The fire was reported around 6 p.m. at Majestic Shutters on Avenue 45.
It erupted in a building that houses four other businesses and knocked over nearby power lines.
56 firefighters on 13 engines responded to the scene.
No injuries were reported.