Search for Home Invasion Suspects
Jaffa King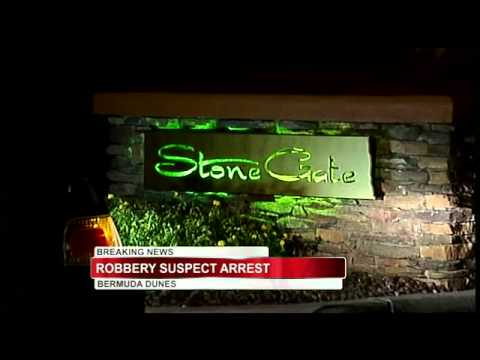 video
Photo: Video by kmir6.com
CREATED May. 18, 2012
BERMUDA DUNES - Deputies with the Riverside County Sheriff's Department are searching for three male suspects armed with handguns Friday night in Bermuda Dunes.
The suspects were last seen in the area of Yucca and Avenue 42.
According to Sheriff's Deputies around 9:30 p.m. the three men entered a resident on Maroon Town Drive and stole several items while the homeowners were inside.
Luckily no one inside that resident was injured but the suspects fled the scene in a red Jeep Cherokee which was found moments later abandoned in front of the Stone Gate community.
Deputies are currently searching for those suspects and homeowners in that area are advised to keep your doors locked and report any suspicious activity to police immediately.
Again the men are armed and dangerous.
Keep it here for updates on this breaking news story.